The last month was quite a ride. Sometimes I think my life has never been better. So many nice and great people in my life, its hard to believe and I am really grateful.
First of all, thanks to my company, ENERKO Informatik for giving me the opportunities to do this stuff. I really need a place on that site to write more stuff some time soon.
NetBeans Dream Team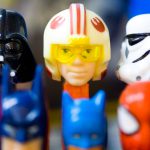 Geertjan approached me some weeks ago in the name of the NetBeans Dream Team if I want to be a part of it. What a question! Its an honor to be part of such a great open source movement.
This was the announcement last Friday: Seven New NetBeans Dream Team Members. Look at the other 6 people: Attila Kelemen who created the Gradle support and Bruno Flávio, engaged in Groovy as well as in Grails (which is by the way, also Spring Based… I should really have a look at v3 some time).
JPA modeler by Gaurav Gupta surely isn't only useful for Java EE but also if you use JPA / Hibernate stand alone.
We also have Emmanuel Hugonnet and Leonardo Zanivan on board who actively engage in community, organize NetBean events and more.
You even can get a NetBeans certification, just follow Ryan Cupraks guide.
Hibernate community blog
Vlad Mihalcea, author of High-Performance Java Persistence started a series of interviews on In relation to, the Hibernate community blog.
The first interview was with Petar Tahchiev who I met at Spring I/O earlier this year. Petar is a data geek and founder of the Nemesis platform.
Yesterday, Vlad published my interview, have a look: Meet Michael Simons.
Publications
I published my article about "basics" in German and English on JAXEnter, have a look:
JUG Alert: Über JUG Treffen für Anfänger und die JUG Kaiserslautern im Porträt
JUGs – Beginner or rock-star meetup?
Having an open environment for people to meet and discuss is in my opinion as much as important as having a free and open source IDE. Thanks Dominik for the opportunity to publish this!
Foto for the article: "Dream Team" by Thomas Hawk.