As last year I'm gonna write a short recap here. In global life, 2016 wasn't a good year, in my private and work life however, 2016 was the best year in a long time. Java activity started early 2016, first with an Euregio JUG event having Bert-Jan in Aachen, NetBeans day in Utrecht and Java Land in Brühl. Also in the pictures Toni, Geertjan, René, Rainer, Josh and Adam: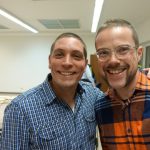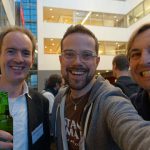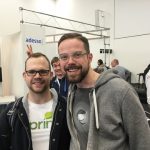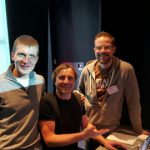 I'm inclined to say that this: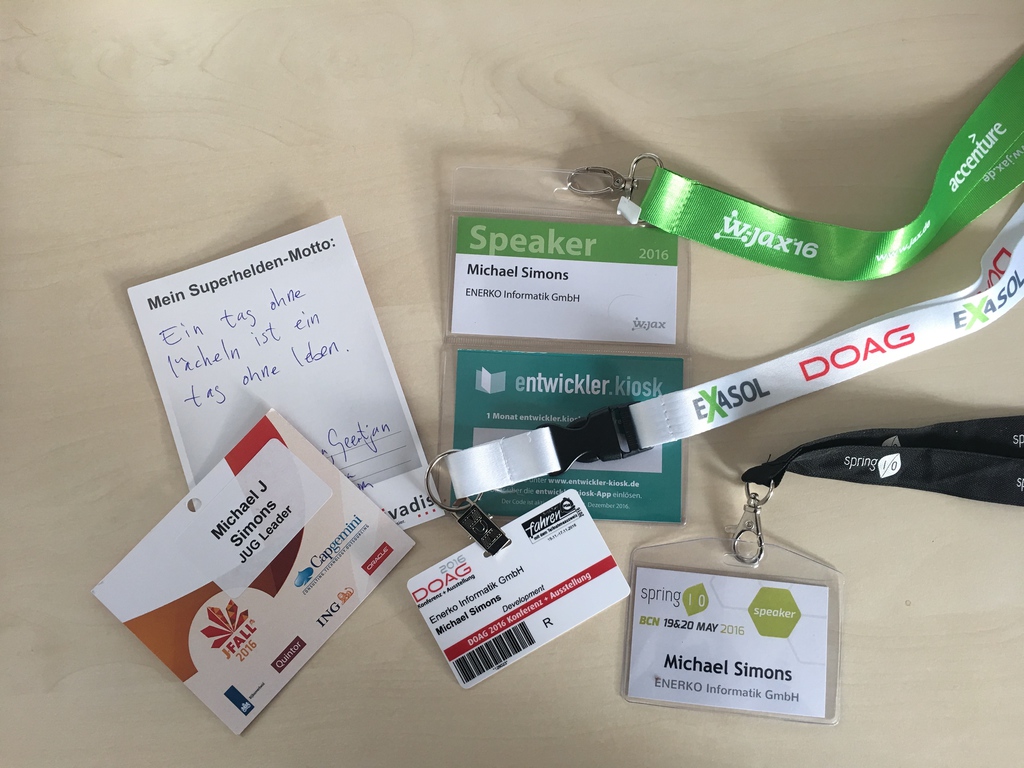 changed everything again. I've been visiting conferences now for years and they started to become really awesome after having some great friends in the community but I never spoke. I changed that for good in May at Spring I/O and it was a great event. Thank you Sergi for putting your trust in me and René Glen from above for giving me great feedback for my first talk!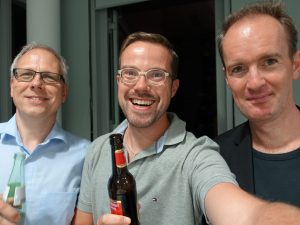 I continued speaking in a small NetBeans event in cologne and spoke about NetBeans, Maven and Spring Boot, meeting Michael Müller, Geertjan Wielenga and Stephan Knitelius.
Speaking of NetBeans: My friend Geertjan from Oracle, seen in disguise in the picture below, proposed me as member of the NetBeans dream team. What an honor!
Roughly at the same time, Red Hats Vlad Mihalcea, Developer Advocate for Hibernate, not only author of FlexyPool but also the other the definitive guide to all things persistence with Java named High-Performance Java Persistence started a series of great interviews on in.relation.to and invited me to join that list. Thank you again, Vlad!
In November I spoke again, at W-JAX 2016 and also at DOAG Konferenz und Ausstellung. It was an honor to be there: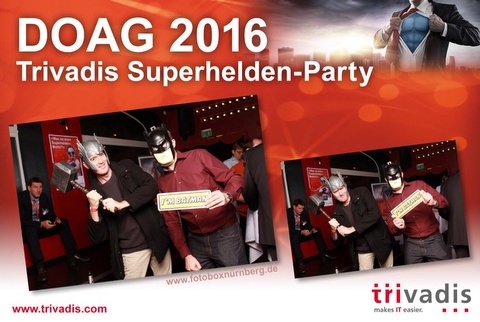 Throughout those days these with Lukas, Henning, Axel, Niko, Christian, Matthias, Michael, Wolfgang, Oliver and Kai: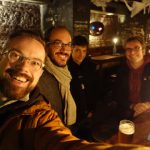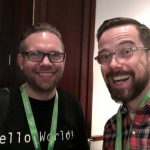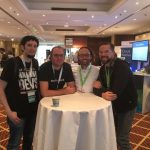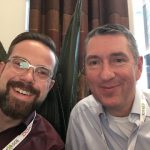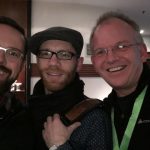 Even if I really get nervous all the time, speaking at this conferences was a valuable experience and I'll try to continue that, starting early in 2017 at the newly founded Spring Meetup Munich together with Michael Plöd from InnoQ. If you think a talk about anything Spring and Databases or how to work with them using NetBeans would fit your JUG, please, drop me a line.
I wrote a lot this year and could publish several articles on German and English JAXenter which I collected on my about page. Apart from that stuff I wrote 35 blog posts this year here… Many of them got featured on the Spring blog, the jOOQ community page, in both Eugens and Thorbens Java Web weekly newsletters. Thank you Thorben, Eugen, Lukas and Josh.
The first book I ever wrote sold over 700 times which surprised me a lot. Have a look, Arc42 by example.
I managed to organize 6 events at our Euregio JUG, having Bert Jan Schrijver, Johan Vos, Max Wielsch, Manuel Mauky, Gernot Starke, Geoffrey De Smet, Carola Lilienthal and Mark Paluch: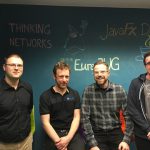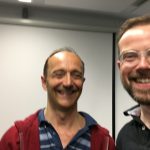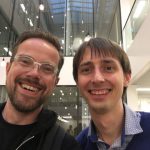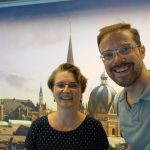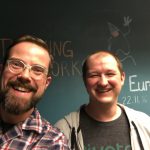 Running this JUG is incredible rewarding: Not only I learn a lot of stuff, but can meet and talk with awesome people who love to share their knowledge and I'm looking forward to continue this in 2017. If you want to visit Aachen, please contact me: michael@euregjug.eu and we arrange something!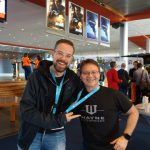 Also, as a visitor: Go to a JUG at your place. In Germany, there's one easily reachable from nearly everywhere in Germany, see the iJUG website. There's also a curated map of JUGs worldwide, see Java User Group & events. It's really easy to learn first hand knowledge from the experts or just have drink and talk. Invite others and convince them that those meet ups are great places. Smaller conferences like J-Fall, organized by the nl.JUG are also a day worth spent!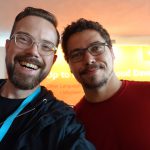 Oh and by the way: In my last years Christmas holiday, I wrote the site for the Euregio JUG using Spring Boot and some other tools and it has been running on a sponsored Pivotal CF account for a year now. Really easy to deploy, using marketplace services like various databases, Elasticsearch and more is a no-brainer thanks to automatic reconfiguration of Spring Boot. Highly recommended!
The community we have in "Java land" is one of the most important assets, despite having sometimes a heated discussion over a few topics (I *have* to create an insult con some time), but that's fine… The selfies in this post are my tribute to this community. You rock!
Also, a big thank you to my company ENERKO INFORMATIK, making it possible not only work on the stuff I like but also running a JUG amongst other stuff.
But most important, thank you to @tinasimons, wife, mother, developer and one of the hardest working persons I know and the one person I can always rely on. I'm so glad that she supports the ideas (and there are quite some right now) I have for next year. Here are just 11 years from 16 we have spent together in two pictures: