While listening to the beautiful Kahedi Radio Show, I'm having a hard time this week to put down words; I feel done for the year. Wrt music, one interesting documentary I watched last week was this:
It's about the ever increasing prices of concert tickets and about the business of Ticketmaster, Livenation and Eventim. And wow, it's incredible how everything in the world that used to be nice has been turned into a business and investment strategy. Makes me sad.
Last Sunday I clocked in my 12th halve marathon (21,1km) in 2022, running through frosty meadows, which was actually quite beautiful: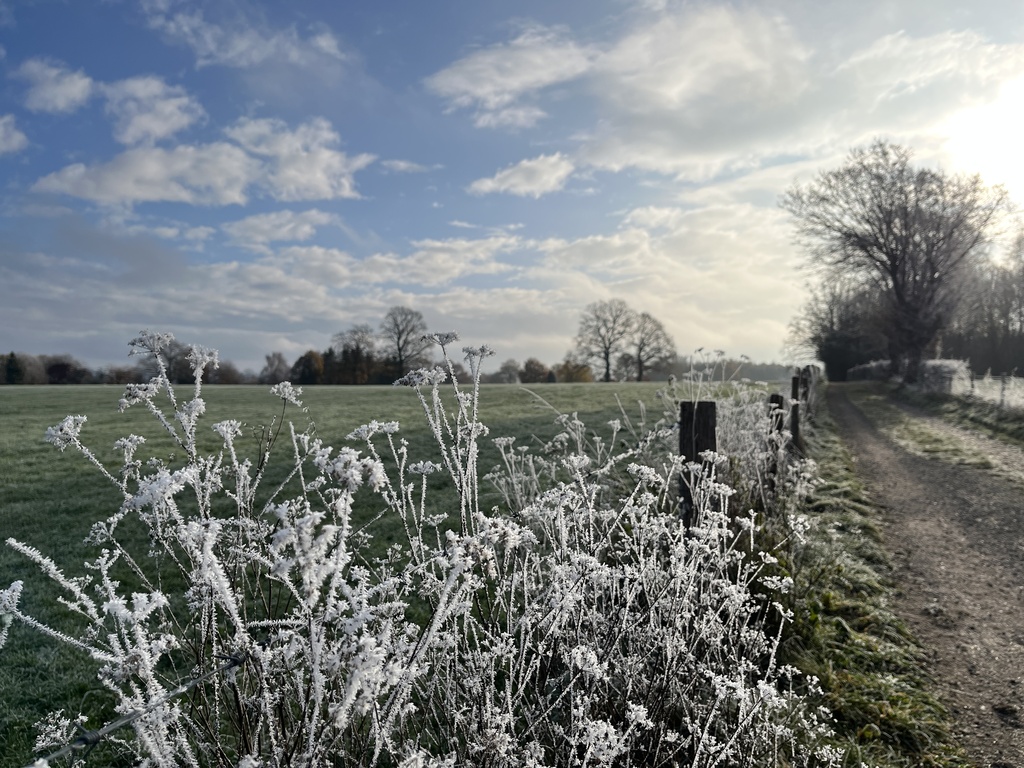 I finally found some nice and warm running bibs that fit me, the Saucony Solstice in Large. I have an inner leg length of roughly 84cm and I'm rather thin… Which makes most trousers kind of problematic. These fit well. And while I was at it, I spent a bit more money for trail-ish shoes, as I signed up for the Abdij Cross in January and than a full marathon in March, the Heuvelland Marathon. Looking forward to both very much. Let's see if I can continue 2023 like 2022. Apparently I'm this year in the 1% most active users on Strava.
Java and Community
There will a small Java / EuregJug community in Aachen on the Christmas-Market, you might wanna watch this space:
I was super happy that Øredev published a video about my talk on GraalVM:
And because I just felt like it, I created a video demonstrating that todays debugging tools aren't your uncles tools anymore. The code you see in my video is an actually issue we worked on and in that case, it really was essential to have proper debugging at hand. Of course, it still is fine to just investigate with a random Sysout, I often do this myself, but as everything: It's just not black and white.
I was told by my kid, I should definitely ask you to subscribe to my channel, hit the bell and leave a like. Dunno in which order, though 😉
What else? I read up on a couple of things I wanted to understand fully. One of them had been Project Loom aka virtual threads in Java. To learn about this proper, read JEP 425 and than watch this presentation from Devoxx BE 2022 by Ron Presser and Alan Bateman first (those are the owners of the JEP) and than this by Mario Fusco, for some great insights when and when to use this stuff.
As always, do something nice for yourself on the weekend. Try to wind down and stuff not everything just in before the holidays. The latter is often pointless and doesn't change a bit.