2015 is coming to end, at least regarding work.
The last things i did in December where preparing system specification for a mobile app (targeting BlackBerry) and learning how to create, communicate and maintain good architecture in Munich with Gernot Starke and Peter Hruschka:
Not only i took home a lot of great books, insides, practical tips and nice CPSA-F certificate but a lot of motivation to apply the stuff i learned. The result went live today: biking2, Architecture and API.
The year started with a great 2nd edition of JavaLand with my colleague Silke: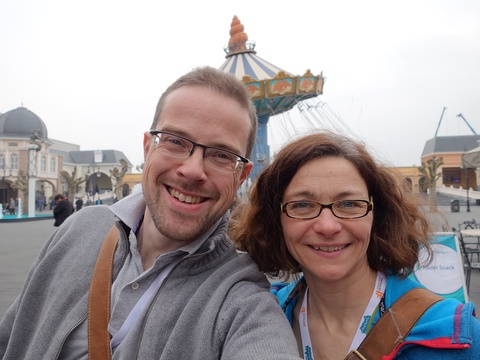 What changed quite a few things was meeting @LukasEder in person. He's a really nice guy and very convinced and convincing for his product jOOQ. Though it took me some time to create the "perfect" setting for it in our company, i'm sure it already changed things for the better.
JavaLand 2014 brought also new reasons to play around with the images i've collected over ten years now on Daily Fratze. In March i've created a JavaFX mosaic generator.
I actually didn't plan much conferences for 2015 but as i won a ticket to JavaOne in LavaLand: Who am i to let that go to waste?
Stefan Pfeiffer came up in April with the idea of a local JUG (Java User Group), aiming at the Euregio Maas-Rhein. What a great idea! Bert Ertman was our first guest and helped us the get the thing running. I've written several recaps about our EuregJUG events, read them here.
Thanks, Stefan. Although it wasn't too easy between the two of us, I'm gonna miss your input but i know that you're gonna have a keen eye on the EuregJUG: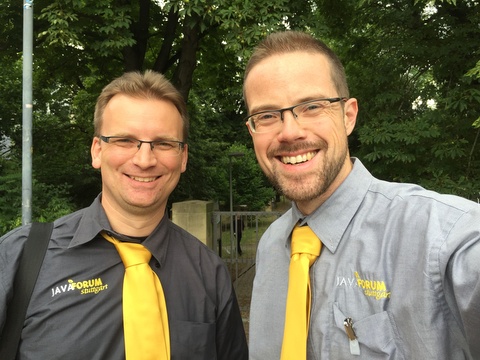 In the course of spring i was very proud to be featured with my NetBeans testimonial at Geertjan Wielangas blog at Oracle. Geertjan was also a much appreciated guest at the EuregJUG and provided a lot of his contacts to us so that we have a lot of interesting speakers coming up. Thanks Geertjan, it was a pleasure meeting you, all the times in 2015: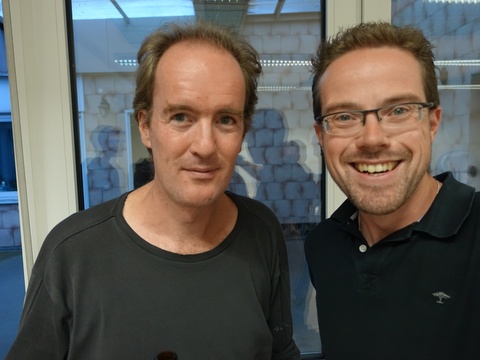 The numbers of visitors at this blog are hard to believe for me. There are an average of ~500 people daily reading articles here. Thanks a lot! I hope they like the new theme i've written and installed in August.
Over the year I had so many great conversations on Twitter and via E-Mail with fellow developers from all over the world. For me all those conversations, tweets to articles, different opinions are really valuable and I've learned a lot from them, often that really know nothing, or at least not as much as i should. I'm really thankful for that:
I'm really thankful for meeting some many inspirational people over the year. #happy

— Michael Simons (@rotnroll666) December 5, 2015
Although not able to spell that right 😉
Come October 2015. Thanks to my awesome company ENERKO Informatik i was able to use the JavaOne 2015 ticket i won at JavaLand.
2014 was a lot of first times: First time America, first time JavaOne. JavaOne 2015 was just freaking awesome. I took a week off, flew to Los Angeles instead of San Francisco rented a car and drove to Las Vegas, Grand Canyon, Death Valley, up through the Sierra Nevada and straight through Yosemite Park to San Francisco:












The conference itself was just awesome. Content was great, as last year, but what was different was knowing many people, having dates scheduled and being invited to some parties. Those are just the shots i've taken for michael@dailyfratze, but there have been a lot more people i've met.
All i can say, the Java community really rocks: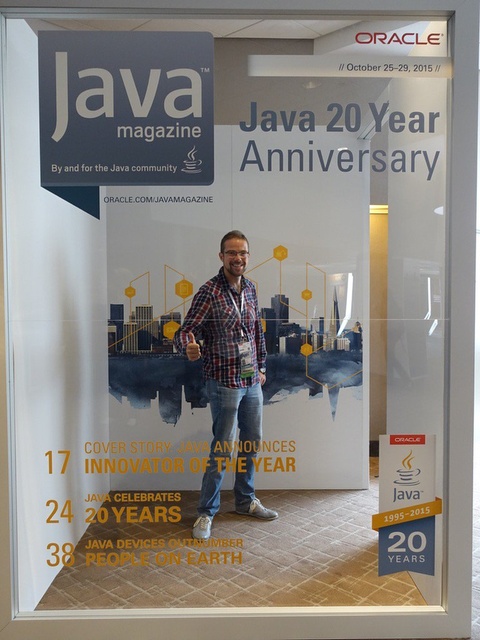 My plans for 2016: Keep on learning stuff, work on and with the EuregJUG, go to JavaLand 2016 and maybe one more conference, start teaching myself and my eldest son Scratch and then we'll see. I'm still convinced i may have something to say in a talk but i'm not quite sure in which direction that should go.
Apart from that: René recently spoke about programmers who have a life separately from a command line interface or an IDE. I have. My life would have been nothing without my wife and family. Thank you, @tinasimons, for always supporting my crazy ideas and enduring my moods when i sleep to little and drink too much in front of the mentioned IDE.